Lord you are the light of the world.
May your light guide and comfort us. We ask you to bless this candle, and more importantly bless the person who lit the candle. May these lights serve to remind them of your presence. Light brings comfort, warmth and hope. May this comfort, warmth and hope touch the hearts and lives of those seeking comfort during difficult times.
We ask this through Christ our Lord. Amen.
All intentions are prayed for during our daily Masses.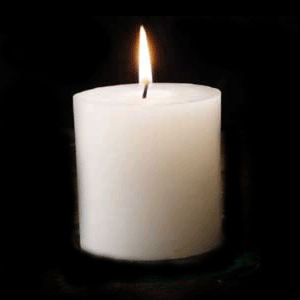 For healing, peace and joy…
For Rosie who is struggling with her mental health, and for William who is diagnosed with cancer. For my cousins and all my relatives and friends, especially my brother who is far from Jesus. Lord, bring your light into their lives and brighten their minds and hearts from all darkness and despair. Bring them peace and joy and healing and recovery this Christmas.
Amen, Thank you.
Zena Mundell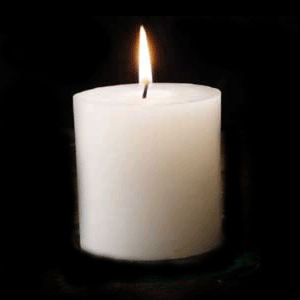 For Alic.
From,
Sally Hogan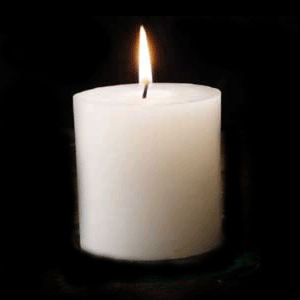 For all prayer intentions received this month.
St Patrick's Missionary Society.
November - The Month of the Holy Souls
November is a month which touches the soul of every family as we remember our dearly departed relatives and friends. This is especially so if we have lost a dear one in the recent past and we long to keep their memory alive.
During November, we offer several Masses daily for our deceased benefactors and friends. All names sent to us are placed in our November "Altar of Friends" as we hold them in prayerful remembrance before the Lord.
We ask the Lord to continue to watch over and comfort you in your grief, and to bless all our departed family and friends. May they rest in peace.
Amen.
St Patrick's Missionary Society, Kiltegan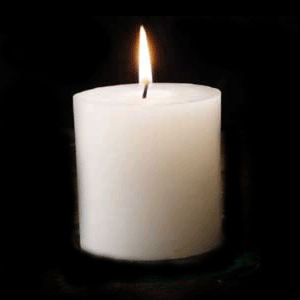 Please pray for all those affected by breast cancer - those who have lost their battle, for those still fighting and for those recovered. Also remember especially their families and loved ones.
Amen.
​
Prayer for Cancer
God of healing mercy, in Jesus your Son you stretch out your hand in compassion, restoring the sinner, healing the sick, and lifting up those bowed down. Embrace us now in your loving care, particularly those afflicted with cancer, for whom this intention is offered. May the Spirit of Jesus bring us all health in soul and body, that with joy and thanksgiving we may praise you for your goodness, through the same Jesus Christ our Lord. Amen.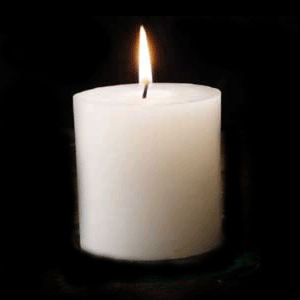 Lord help us all to be kinder to each other, mindful of others' needs and generous to all.
Amen.
Marie Prophet
At this time of year, many students are sitting exams or preparing for exams. Let us pray together for all students, that they will find peace of mind and calmness during this time.
Amen.
St Patrick's Missionary Society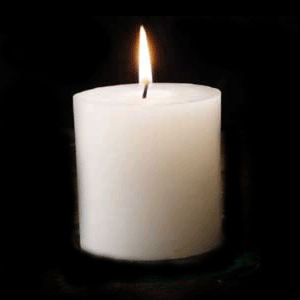 Please Lord help my daughter S, please give her the courage and strength to finish her university course and to try and overcome the emotional difficulties she is suffering at the moment. Please guide her to make the right decisions about her life.
Amen.
Sue Mc.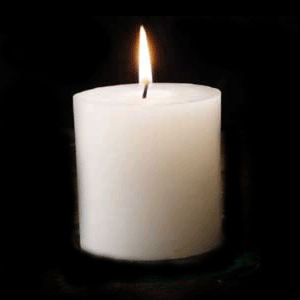 For love, hope and strength
Lord remember the Thalassitis family. Give them love, hope and strength today and everyday as they grieve the loss of Mike.
Amen,
A. Blessing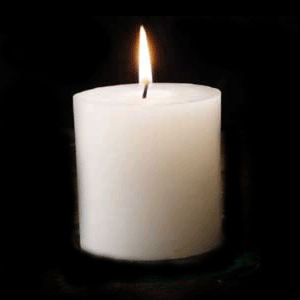 My continuing prayer for my wife Betty is that she will find peace in her illness.
Amen,
Roy Humble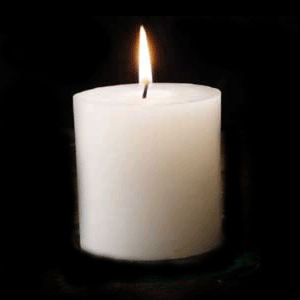 Please give strength and serenity to those who are ill this Easter.
Amen,
Mary Burke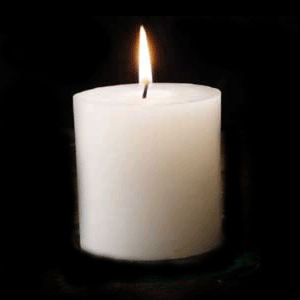 For Malachi Concannon, 90th Birthday.
Christina Mulryan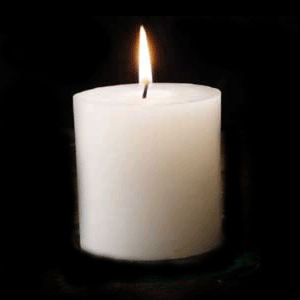 In memory of Mike Thalassitis, pray that he has found peace in the next life and give strength to his family and friends to bear the pain of their loss.
Amen,
Anne Blessing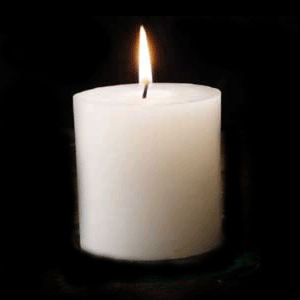 Lord, I light a candle before your Holy Altar today to thank you for your numerous blessings on my family and on me. I pray O Lord that you grant me grace and fruitfulness in the opportunities that lie ahead. Thank you Lord for your boundless love and unfailing kindness.
Gaston Kwa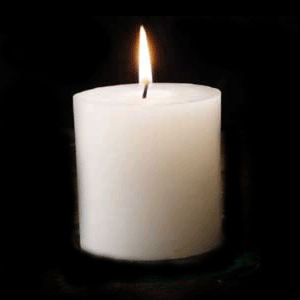 Lord, I light a candle before you today for my wife. I pray you grant her the strength, wisdom and grace as she goes about her daily activities and as she brings our daughter up. Lord grant her fruitfulness and impact in her work and projects. Lord, thank you for your blessings on my family.
Gaston Kwa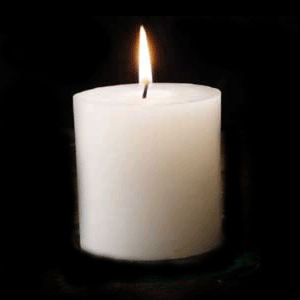 God, I light a candle before you today for our daughter. Father, please grant her wisdom, strength and your grace as she grows. Be by her side as you have always been as she journeys in this life. Thank you Lord for your grace and the gift of life.
Gaston Kwa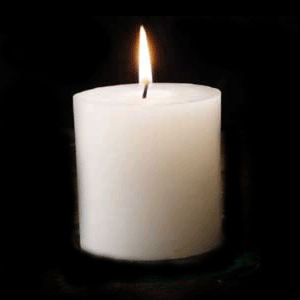 For comfort, strength and love
For my brothers Tom and John to find comfort, strength and love with each other during their health difficulties. Amen.
From, Cathy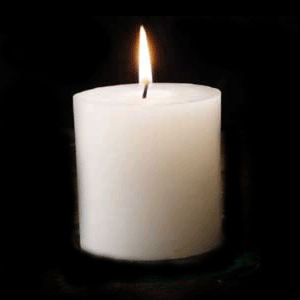 I light a candle for Kierans's father, help him make his peace with God. Pray for him and his family and may he find comfort in God's warm embrace.
Amen.
Siobhan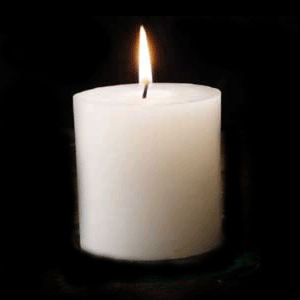 For my daughter Emer as she makes her way through college life, help her to listen attentively and study productively.
Amen.
Myra
World Day of Prayer for the Sick
Dear Lord, we commend to you those who are sick, bereaved, depressed or worried at this time and especially those who have asked our prayers for particular intentions. Amen.
St Patrick's Missionary Society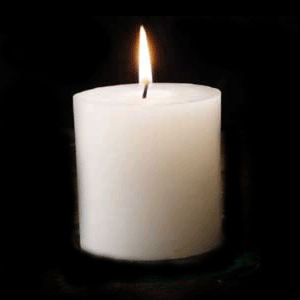 Give Michael Downey the strength and courage to accept his recent diagnosis. Help his son and daughter support him during this difficult time. Amen.
Siobhan
Angie and Steve Forder, God Bless you both on your Wedding Day, 1st December 2018, with good health and happiness. Love Auntie Maggie and Mervyn xxx
In memory of my parents Stephen and Nan and all deceased members of their families through past generations. Also those kind friends I knew in this life and have now passed, may they rest in peace for eternity. Amen.
From,
Mary Keevil
​
I light a candle in thanksgiving for the life and soul of Fr. Desmond O'Connor. In the years we were blessed to have him at Our Lady of the Lake in New Jersey he brought me back to the Church, comforted my husband as he was dying and was an example of the meaning of love to all of us who knew him. May he rest in eternal peace. Amen.
Angela Freeman
For the sudden loss of our mum, gran and nana Janette McCormick of the Holy Spirit Church, St Ninians. Let perpetual light shine upon her, may she rest in peace. Amen. We miss you so much mum. Loved and remembered always. Now reunited with your loving husband and our beloved dad Frank. Xxx
From, Rhona
Father, my wife and I come to you this day with hearts full of joy but uncertain about what the future holds. We pray thee this day to guide and guard us all through the journey of our married lives. Bless us and bless our couple with fruitfulness and happiness. Amen.
From,
Gaston K.
For my professional and academic plans
Lord, show me your mercy and kindness. Help me to recognize you in my daily interactions with colleagues, clients, and all other stakeholders. Provide breakthrough and success in all my undertakings. Amen.
Gaston K.
Pray for my deceased aunty Luisa Massango.
From,
Sr Olga Massango
Please pray for my husband Terry Hutton who is terminally ill with cancer. May God keep him free from pain. Love from all his family in Fife. Amen.
From,
Amanda
Pray for all those sitting their Leaving Cert and Junior Cert exams over the next couple of weeks. Thank you.
From,
Anne
Please pray for and remember
My mother Mary, my father Dick, the Cully family (Ballyheashill) and the Walsh family (Edenderry) who have passed. Also remember cousins and friends also passed. RIP.
From,
Patricia
For our beloved brother James
Taken so suddenly from us (14.5 2016). May he be safe in the arms of Jesus. With love from his twin sisters Eleanor and Ann and all the family.
Oh Lord my God kindle the fire of my faith in my heart throughout all my life up to the end of my destiny. Also show mercy and compassion to me, a great sinner living in this mulish world. Amen.
Dennis Sila
I wish to light a candle for all who I know, and all those I don't know. We are worlds apart, yet we are always together. Always thinking about Who, Where, and How you are?
Karl Hope
For Fr Tom Kiggins and Fr Vincent McNamara
May they rest in peace. Tom and Vincent gave me so much encouragement through my student years. Blessings to them.
From,
Peter McCann
Lord, Grant Mam eternal rest. Miss you so much every day. Love and hugs. Hanora xxx
I light a candle everyday at Mass for all our wonderful and faithful Priests (past/present, living/deceased) in St Patrick's Missionary Society who gave/gives ministry throughout the world. Your Apostolateship will never die. Amen.
From,
Breege
For Bridie, my Mam, and for her sister, Teresa, on Mother's Day.
God rest you both. Miss and love you every day.
From,
Esther
For my husband Mervyn, that he will be restored to full health and strength, and that he will be cancer free and his lungs repaired. Amen.
From,
Irene Nora
With you all the way dad – you worry, we all worry.
From,
Sharon
Please reload