Lord you are the light of the world.
May your light guide and comfort us. We ask you to bless this candle, and more importantly bless the person who lit the candle. May these lights serve to remind them of your presence. Light brings comfort, warmth and hope. May this comfort, warmth and hope touch the hearts and lives of those seeking comfort during difficult times.
We ask this through Christ our Lord. Amen.
All intentions are included in our daily Masses and prayers.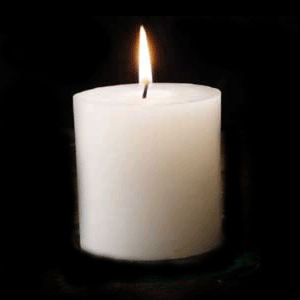 We invite you to join with us in prayer, wherever you may be in the world, on Friday, April 10th and Friday, April 17th, at 12 noon Kenyan time (10am in Ireland and UK).
We pray the following prayer together:
Almighty and All-loving God,
Father, Son and Holy Spirit,
We pray to you through Christ the Healer
For those who suffer from the Coronavirus Covid-19
In (name your country) and across the world.
We pray too for all who reach out to those who mourn the loss
Of each and every person who has died as a result of contracting the disease.
Give wisdom to policymakers,
Skill to healthcare professionals and researchers,
Comfort to everyone in distress
And a sense of calm to us all in these days of uncertainty and distress.
This we ask in the name of Jesus Christ our Lord
Who showed compassion to the outcast,
Acceptance to the rejected
And love to those to whom no love was shown.
Amen.
From all in St Patrick's Missionary Society.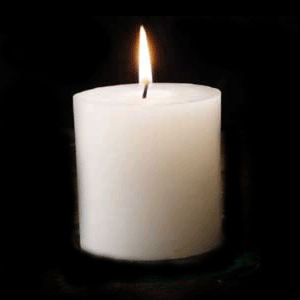 Please grant my mum Eileen emotional and physical well being during the outbreak of the Coronavirus pandemic. Dear Jesus and Holy Mother Mary please pour many blessings upon her so that she can live a happy, healthy and holy life with my husband in the company of her family.

Dear Holy Mother Mary please pray for my mum Eileen during these challenging times.
Amen.
Love, Mary Dennett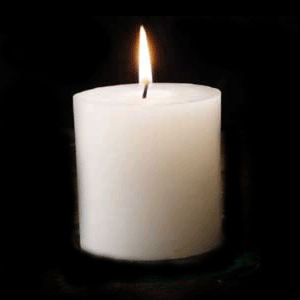 We light this candle to celebrate the life of Helen Brown who died on 6th April. Eternal rest grant unto her O Lord and let perpetual light shine upon her. God bless and support her family during this difficult time. Amen.
Pat & John McCallum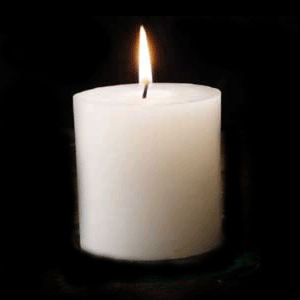 For Helen Brown, 6th April. May you rest in eternal peace Helen. Lord look over Helen's family and give them comfort and strength. Amen.
From Diane and Bill.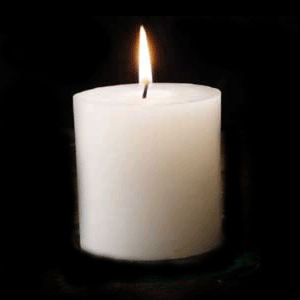 Please reunite Helen with her family. Protect and watch over her family at this very sad and difficult time. Especially now that they can't see and support each other. Amen.
Carole Mulvanny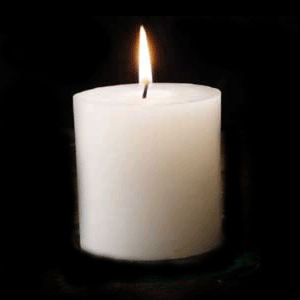 May Helen Brown rest in eternal peace and may the Lord give comfort and strength to her family at this difficult time. Amen.
Diane and Bill Hannaway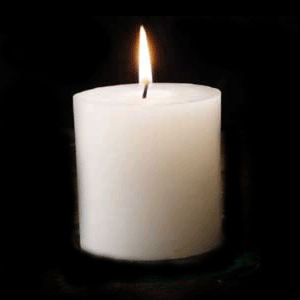 May Helen Brown be reunited with her family in heaven. Our Lady watch over and comfort her family during this sad time. Amen.
From Teresa Rennie.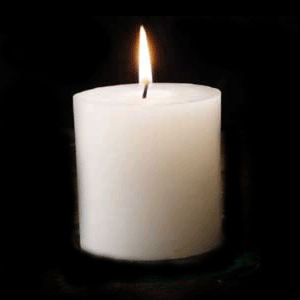 For family, friends and medical staff…
For all my family and friends. Bless them all and keep them safe from Covid-19. God help all medical staff and hospital staff and bless their good works. Amen.
Veronica Quinn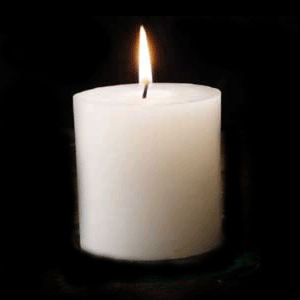 For the recently deceased and for protection…
Lord, take the souls of those who have died of Coronavirus to heaven and comfort their loved ones.
Touch and heal those who are suffering from this virus. Protect the health care workers. Please keep my family safe and healthy. Amen.
Pat Beaton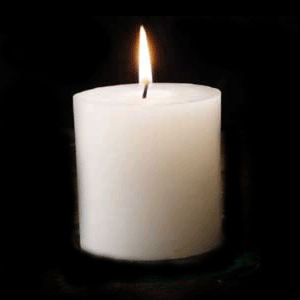 Please keep my mother Rose Smith, my uncles Paddy and Jimmy Brazil, aunt Bridie Duffy, aunts and uncle in law Margaret, Nancy and Mikie safe at this strange time. Also my cousin Patricia and her husband Sean, their daughter in law Siobhan and twin boy. Please pray for my brothers James, Sean and Michael and sisters Pauline, Bridie ,Berni and Eilish and all their families and my husband Jack and myself. May God protect us all from corona virus. Amen.
Anne Browne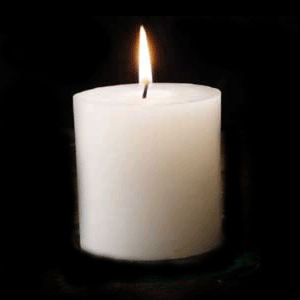 Winifred Platt, reunited with her beloved Ray. May they rest in eternal peace.
Sandra Naylor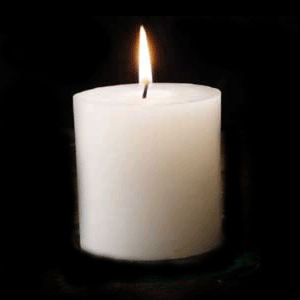 Please keep my sister-in-law and her family safe from the corona virus. xxx
Amen,
Mary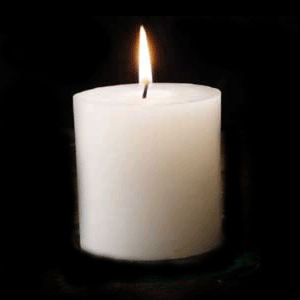 Please pray for my family and keep us all safe from this covid 19 virus. Prayers for my sister Regina who is recently widowed and for her husband Thomas Abernethy that he may rest in peace. Also my sister-in-law Marie Sheehan recovering from cancer. O Sacred Heart of Jesus, protect us all. Amen.
Mairead Downey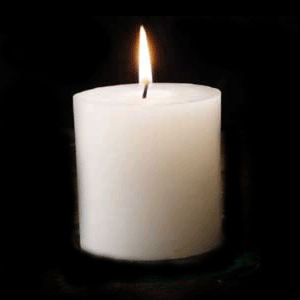 Dear Lord and Holy Mother, please bless and protect me and my extended family and friends from the Corona virus and from all danger and harm, especially remembering those of my family who are suffering from cancer and other serious illnesses. Help us to do your Will O Lord, help us to be good, please lead my children and nieces and nephews back to their Catholic faith and to the sacraments. Amen.
Elizabeth Bardgett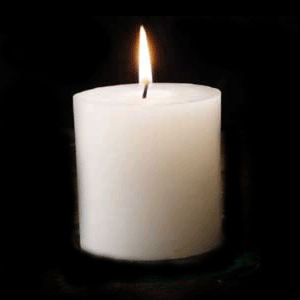 We know that many of our supporters and benefactors cannot attend Mass at the moment due to the Covid 19 pandemic. We want to reassure you that we are including you in our community Masses and prayers and will continue to do so throughout this difficult time. We will include all those suffering from the virus, those who have lost their lives to it, and those struggling to overcome illness in our Masses and prayers in a special way. We ask for the strength to get through this worrying time together and we pray that everyone will look after each other, especially the vulnerable and isolated. We pray to St Patrick for his protection now and in the future. And we ask you to please continue to pray for us also.
We ask this through Christ, Our Lord.
Amen.
St Patrick's Missionary Society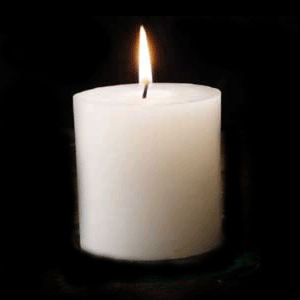 Praying for the repose of my late father...
Lord God, you are the glory of believers and the life of the just. Grant to your servant CHRISTOPHER OGUGUA OBIAJULU (KSJI) the joys and blessings of your full presence in eternity. Through Christ our Lord. Amen.
Valentine Obiajulu, Esq.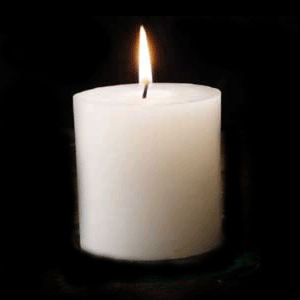 In your hands, O Lord,
we humbly entrust our mother Julita Borjal
In this life you embraced them with your tender love;
deliver them now from every evil and bid them eternal rest.
The old order has passed away: welcome them into paradise, where there will be no sorrow, no weeping or pain, but fullness of peace and joy with your Son and the Holy Spirit forever and ever.
Amen.
Julita Borjal
Today we are marking our foreheads with ashes in solidarity with those who rise up in protest at the reduction of the Amazon Forest to ashes, in solidarity with the people of Australia as they see their beautiful lands reduced to ashes, in solidarity with the people of the Shannon Basin in Ireland as they see their fruitful land inundated with flood waters and their homes destroyed. We pray for all whose who commit themselves to combat greed in all its forms and for those, including our Missionaries, who fight against irreverence in the face of Nature's limited and precious resources.
Amen.
Fr Joe Rabbitt SPS, Kiltegan
​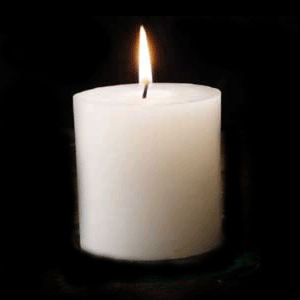 For the first anniversary of the death of Father Jack Rodgers.
May he rest in Peace. Amen.
From,
Bernardete Farias
​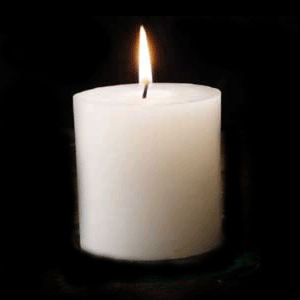 We pray for the many intentions of Jermaine Chatman. That he may find happiness, good health and joy. We include all his intentions in our prayers. Amen.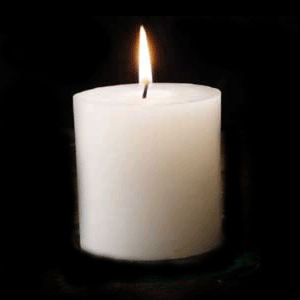 Please pray for protection; for family; for those who are grieving at this time; for the sick; for peace of mind and all those who are hungry in our world.
Amen.
Anon.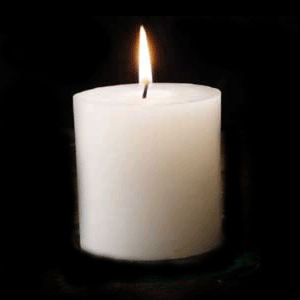 I pray that I will find the light within me to dispel the darkness, and pour light into me and all around me. Please heal me of this infection. Amen.
Christine Coyle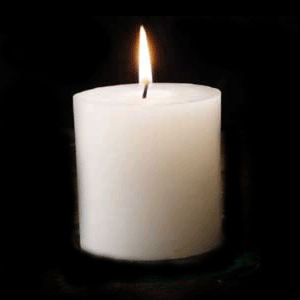 World Day of Prayer for the Sick and Feast of Our Lady of Lourdes
Let us pray to Our Lady of Lourdes, Health of the sick, that every person who is sick might experience, thanks to the care of those who are close to them, the power of the love of God and the comfort of His paternal tenderness. We ask the Lord to give us courage and strength, to take away all of our fears and to grant us peace and healing. Amen.
Dear Lord, we commend to you those who are sick, bereaved, depressed or worried at this time and especially those who have asked our prayers for particular intentions.
Amen.
St Patrick's Missionaries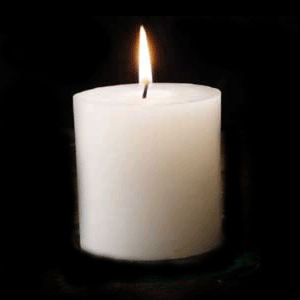 For Parents & Grandparents
Dear Lord, hold my parents and grandparents close to your Sacred Heart. I am so grateful to them for passing on the faith to me, for their love and prayers. May they rest in eternal peace close to Jesus, Mary and Joseph. Amen.
Anon.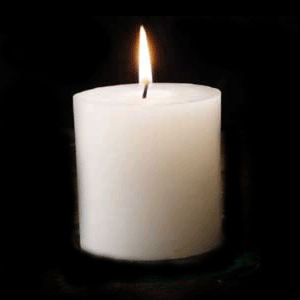 For all grandparents that have passed away recently. We will remember them in our Masses and prayers.
May they rest in peace.
Amen.
St Patrick's Missionary Society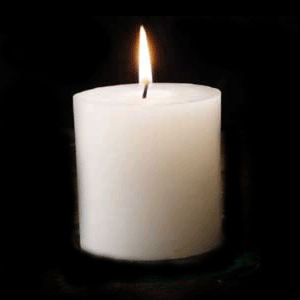 PRAYER FOR GRANDPARENTS (This Universal Prayer For Grandparents was composed by Pope Benedict XVI in 2008)
Lord Jesus,
you were born of the Virgin Mary,
the daughter of Saints Joachim and Anne.
Look with love on grandparents the world over.
Protect them! They are a source of enrichment
for families, for the Church and for all of society.
Support them! As they grow older,
may they continue to be for their families
strong pillars of Gospel faith,
guardian of noble domestic ideals,
living treasuries of sound religious traditions.
Make them teachers of wisdom and courage,
that they may pass on to future generations the fruits
of their mature human and spiritual experience.
​
Lord Jesus,
help families and society
to value the presence and roles of grandparents.
May they never be ignored or excluded,
but always encounter respect and love.
Help them to live serenely and to feel welcomed
in all the years of life which you give them.
Mary, Mother of all the living,
keep grandparents constantly in your care,
accompany them on their earthly pilgrimage,
and by your prayers, grant that all families
may one day be reunited in our heavenly homeland,
where you await all humanity
for the great embrace of live without end. Amen!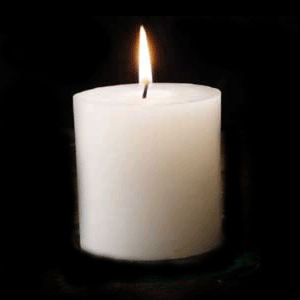 Week of Prayer for Christian Unity
Forgiving God,
set us free from the painful memories of the past,
that wound our shared Christian life.
Lead us to reconciliation
so that, through the Holy Spirit we may overcome
hatred with love,
anger with gentleness,
and suspicion with trust.
We ask this in the name of your beloved Son, our brother Jesus.
Amen.
​
Prayer: World Council of Churches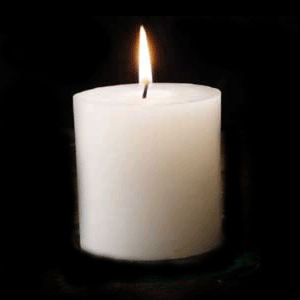 For Annie and her family that they will have a smooth and trouble free house transaction and move. May Our Blessed Lady grant this petition good success. Amen.
Mary Hilton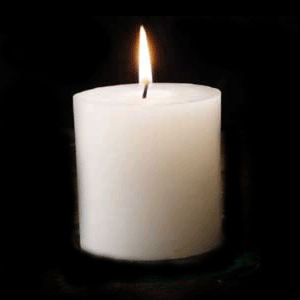 For healing and recovery…
For the healing and speedy recovery of my father Danilo Lagman. Amen.
Jayson Lagman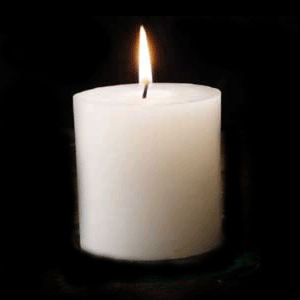 For Fr Paddy Feeney. Please dearest Jesus send him your comfort, strength and healing. Our Lady Immaculate pray for us.
Maria Corcoran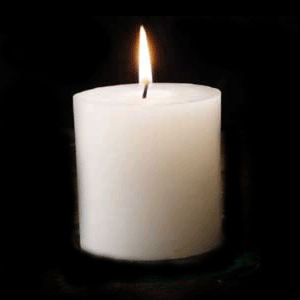 For healing, peace and joy…
For Rosie who is struggling with her mental health, and for William who is diagnosed with cancer. For my cousins and all my relatives and friends, especially my brother who is far from Jesus. Lord, bring your light into their lives and brighten their minds and hearts from all darkness and despair. Bring them peace and joy and healing and recovery this Christmas.
Amen, Thank you.
Zena Mundell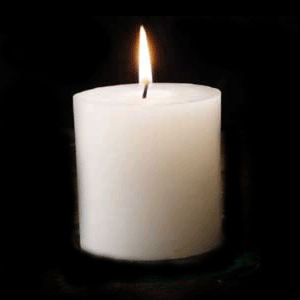 For Alic.
From,
Sally Hogan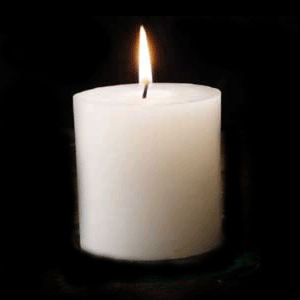 For all prayer intentions received this month.
St Patrick's Missionary Society.
November - The Month of the Holy Souls
November is a month which touches the soul of every family as we remember our dearly departed relatives and friends. This is especially so if we have lost a dear one in the recent past and we long to keep their memory alive.
During November, we offer several Masses daily for our deceased benefactors and friends. All names sent to us are placed in our November "Altar of Friends" as we hold them in prayerful remembrance before the Lord.
We ask the Lord to continue to watch over and comfort you in your grief, and to bless all our departed family and friends. May they rest in peace.
Amen.
St Patrick's Missionary Society, Kiltegan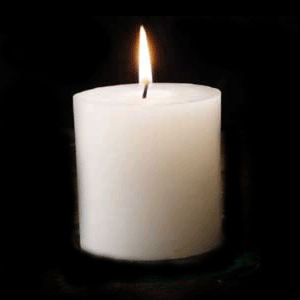 Please pray for all those affected by breast cancer - those who have lost their battle, for those still fighting and for those recovered. Also remember especially their families and loved ones.
Amen.
​
Prayer for Cancer
God of healing mercy, in Jesus your Son you stretch out your hand in compassion, restoring the sinner, healing the sick, and lifting up those bowed down. Embrace us now in your loving care, particularly those afflicted with cancer, for whom this intention is offered. May the Spirit of Jesus bring us all health in soul and body, that with joy and thanksgiving we may praise you for your goodness, through the same Jesus Christ our Lord. Amen.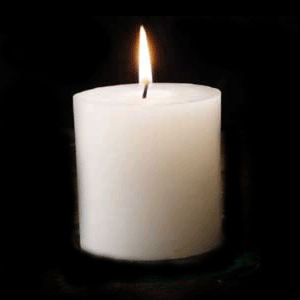 Lord help us all to be kinder to each other, mindful of others' needs and generous to all.
Amen.
Marie Prophet
At this time of year, many students are sitting exams or preparing for exams. Let us pray together for all students, that they will find peace of mind and calmness during this time.
Amen.
St Patrick's Missionary Society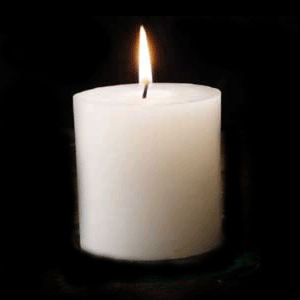 Please Lord help my daughter S, please give her the courage and strength to finish her university course and to try and overcome the emotional difficulties she is suffering at the moment. Please guide her to make the right decisions about her life.
Amen.
Sue Mc.