Lord you are the light of the world.
May your light guide and comfort us. We ask you to bless this candle, and more importantly bless the person who lit the candle. May these lights serve to remind them of your presence. Light brings comfort, warmth and hope. May this comfort, warmth and hope touch the hearts and lives of those seeking comfort during difficult times.
We ask this through Christ our Lord. Amen.
All intentions are included in our daily Masses and prayers.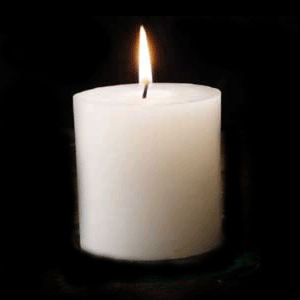 In Loving Memory of our Family & Friends, Billy & Rita McNeill, Johnny James & David Goldie, Thomas MCCorrie, Janine Clarkson.
God Bless from John & Lydia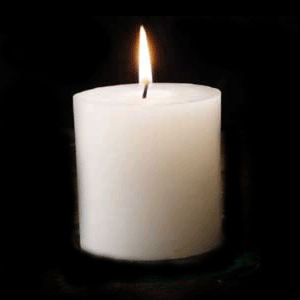 For my Board Exam to pass.
Fremelyn V Pado
November 2nd is the feast of All Souls, when we remember all those who have gone before us 'marked with the sign of faith'. However, we can say that in the popular faith of the people the whole month of November is a time when we feel a particular closeness to our dead relatives and friends.
Our tradition is to remember them by name and so we have the custom of the 'dead list' in many parishes. We write down on paper the names of our loved ones who we wish to be in eternal peace with God. For us in St Patrick's that practice is especially important, many people send to us the names they wish to be remembered during this month. It is a task that is especially dear to our hearts and which our 'altar of friends' reminds us every day.
We write the names of our deceased ones on stone also, on their headstones, as a way to keep their memory alive. And so, we have the beautiful tradition of visiting graveyards at this time of the year also.
All of this is our practical human way of echoing a famous line from one of the prophets in the bible, speaking in God's name "I have written (carved) your name on the palm of my hand" (Is 49:16). This is our faith.
We remember our Society members who died since last November: Fr Francis McElhatton, Fr JP Bohan, Fr Joe Flynn, Fr Michael Dillon, Fr Paddy O'Reilly, Fr Bill Mauric, Student Edward Opiyo Anam, Fr Con Cronin, Fr Michael Kane, Fr Alphie Byrne, Fr John Lalor, and Fr Tom Browne.
May all the names we recall and those who have no one to remember them be in the palm of God's hand. May they rest in peace. Amen.
​
St Patrick's Missionary Society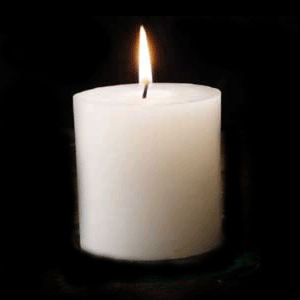 Patrick O'Donnell
Eternal rest grant unto him O Lord and let perpetual light shine upon him. May he rest in eternal peace.
Mary Moore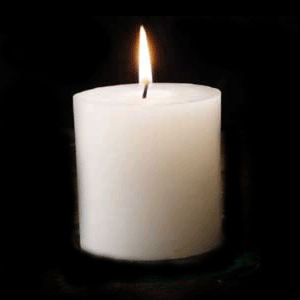 In memory of Colm who died on 24th June 2021 and for my brother-in-law who is awaiting test results.
Sarah C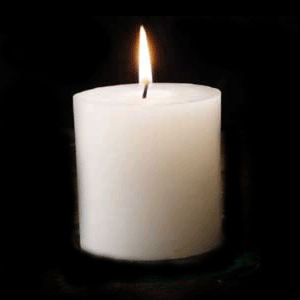 On the anniversary of the death of Lt. Brian P Dunne.
​
Carmel O'Rourke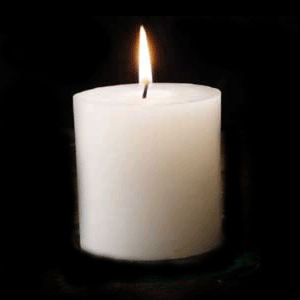 A candle and prayers for…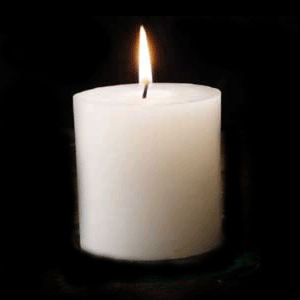 Angelique.
From,
Clare Dunes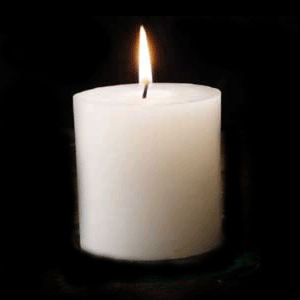 In loving memory of Catherine & Noel McGuinness.
Jean Geary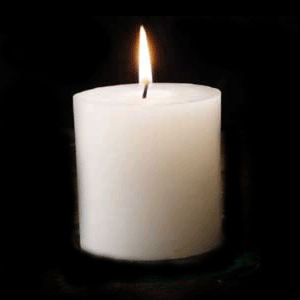 I light a candle for all my relatives and friends that lost their loved ones.
Tebogo Matsemela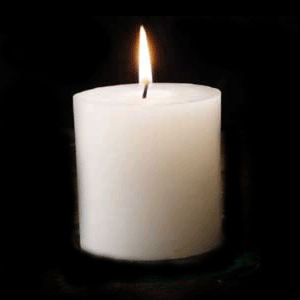 In loving memory of my father Thomas Burns.
Nikki Burns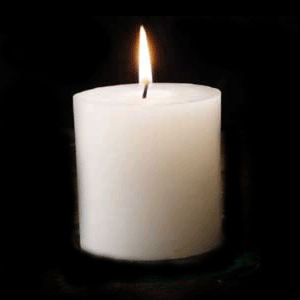 Pray for reunion with family members Dominic and Violet.
Agnelo Rodrigues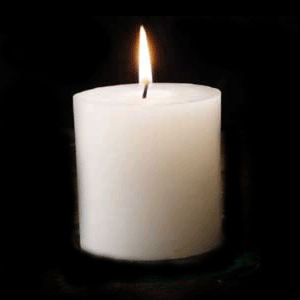 Julius, for motivation, guidance, wisdom and peace of mind.
Agnelo Rodrigues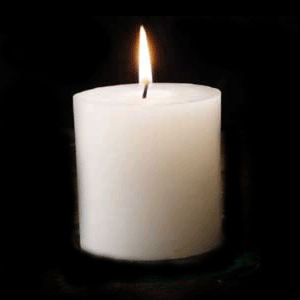 Dear Father, Our Blessed Mother & Baby Jesus

For my Mum, Dad, Sister, Grandparents, Aunts, Uncles & Cousins & neighbours who have passed on. Please take care of them in heaven and let them know I am thinking of them all.

For all family members who are not well especially my Sister-in-law and my Uncle.

For all my family's intentions - hear their prayers.

Lastly for myself. I am praying to have an issue resolved that has been ongoing for a very long time. Please unharden their heart so that the issue may be resolved and that all concerned may benefit.

I promise to come back with Thanks Givings.
Christina McLarnon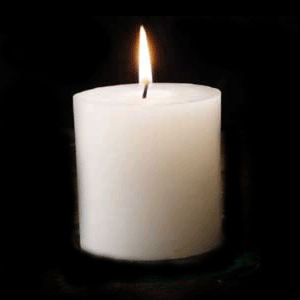 Dear Lord Jesus Christ
We love you so much
In life and you keep us all
Safe and warm in life
And we cherish you in my heart\'s
Every day and night and your the best gift in life
O Lord Jesus Christ we love you every day
And we are all so very grateful for you today
And we embrace your love every day
And your forever in our Heart\'s to stay
Amen Lord Jesus Christ.
​
David P Carroll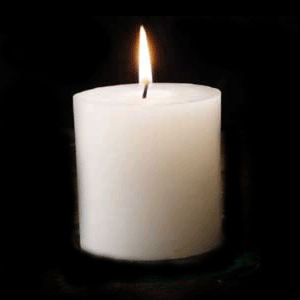 Keep Jonathan safe please and let things be very easy for him.
Joe Briody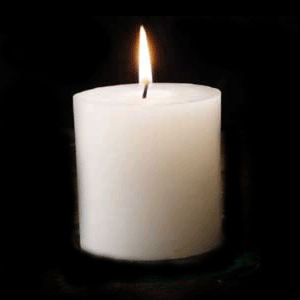 Prayers for Alison and Carla McMenemy of Paisley, Scotland at this difficult time.
Kirsty McCorkindale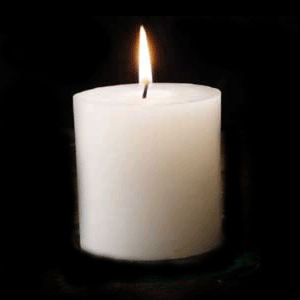 For Uncle Henry (Dougherty)
I am the sun, bringing you light, I am the star, shining so bright..... Love & Prayers Vicky, Andy, Michael & Family xxx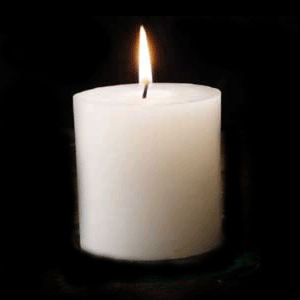 Prayers on the 3rd anniversary of Harry Pollard, Hacketstown. May he Rest In Peace.
​
Frances Brennan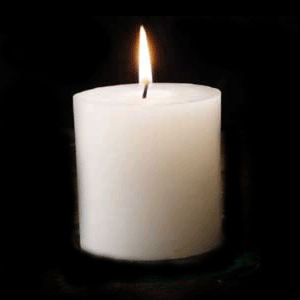 I want to clear my all the exams all papers at this time immediately successfully I\'m a college student I\'m in end I complete my final semester I wrote my final semester exams and waiting for the results I want to get success in my all subjects I want to pass in My exams Name of the subjects Management accounting, marketing management, Income tax, Human resource management and office management , Institutional training program these are all my subjects I want to clear my all the subjects at this time immediately successfully I want to get my degree successfully after the completion of my degree I want to go higher studies M. COM, MBA, MPHIL, PH.D please bless me Lord to success in my exams as well as my life.

Dear God thank you for this wonderful day please bless me Lord please help me Lord to success in my exams I want to clear my all the subjects at this time immediately successfully I want to get my degree successfully dear God please forgive me Lord for my all the mistakes my sins and my curses please forgive me my all the bad things and my wrong things please bless me Lord to success in my exams I want to get my degree successfully it\'s my life please bless me Lord to clear my all exams thank you for this wonderful opportunity please bless me Lord to success in my exams in this final semester in the Name of Almighty I Pray Amen.
Purushothaman Cs
Lord, every day I need you,
but especially this day.
I need some extra strength
to face whatever is to come.
This day,
more than any other day,
I need to feel you near me,
to fortify my courage
and to overcome my fear.
By myself I cannot meet
the challenge of the hour.
I need you to sustain me
in all that life may bring.
And so, dear Lord,
hold my trembling hand.
Be with me, Lord this day,
so that I may know
your guiding hand
at work
in everything,
and know
your guiding
presence
with me always.
Amen.
Prayer in Time of Mourning
Praised be God,
the Father of mercies,
and the God of all consolation.
He comforts us in all our afflictions
and enables us to comfort
those in times of trouble.
Lord Jesus, listen to our prayers.
Look with love on your people
who mourn and pray
for their loved one.
Thank you, Father, for all the blessings
You give us in this life.
Help us to comfort each other until we all meet in Christ to be one with you
and our loved ones,
where there will be no more sorrow,
no more weeping, no more pain,
but only peace and joy
for ever and ever.
Amen.
Prayer Before Study
Lord, give me peace
of mind as I study.
Help me focus on my books and notes,
and keep me from all distractions.
Guide me to make the best use
of this time that is available to me.
Help me to understand what I am studying,
and to remember it when the time comes.
Thank you for the ability to be able to study
and for the many gifts
and talents you have given me.
Help me always to use them in
such a way that they honour you
and do justice to myself.
Amen.
​
Prayer Before An Exam
Dear Lord,
As I take this exam,
bring back to my mind everything
I have studied and be gracious with
what I may have overlooked.
Help me to remain focussed and calm,
confident in the facts and in my ability,
and firm in the knowledge that
no matter what happens today
you are there with me always.
Help me, not only with this test,
but with the many tests of life
that are sure to come my way.
Amen.
Please reload